An example of a theatrical production we were involved with.
Submitted by Paul Johansen on Mon, 11/05/2009 - 00:00
Oliver at Whanagaporoa College.
Stage Sound was privileged to produce the audio for this wonderful show mainly performed by 13 and 14 year old students. Several months of hard work went into this production but the results were well worth the efforts involved. The new audio system provided by Stage Sound performed as hoped and while the system was only used to a fraction of its full potential the crystal clear vocal reproduction from our own unique coaxial horn loaded point source central loudspeaker system demonstrated the concept to good effect. Eleven radio mics were used and an eight piece orchestra played the accompanying music live. Two shotgun mics were placed one third in from each end of the stage mounted on the floor and set so they were pointing just over the front edge of the stage floor. The bass guitar and the keyboard were Did. Two third octave graphics were used. One on the shotguns and another inserted into the radio mics subgroup. The haemic were made by Shore and Micro and painted with skin coloured lacquer to make them less obvious. The eleven radio receivers were placed on specially constructed shaves mounted on the wall on one side of the stage to reduce the possibility of dropout. Some vocal compression was used on the lead mics. Side fill speakers were used to raise the sound level of the orchestra to help the singers stay in time and pitch correctly so fold back speakers did not need to clutter up the stage surface. The show was mixed by two 14 year old male students, Mitch and Brad who were thrown in the deep and taught by Paul Johansen from scratch. Considering the circumstances and the pressure on them to perform they did a very good job indeed. Compliments from the audience on the quality of the production have been heart-warming with some describing it as the best show considering the age group involved they had ever seen. The production was directed by Joe White who it must be said did an amazing job with kids so young. Her passion and enthusiasm rubbed off on all involved. This show proved just what can be achieved when second best is not an option.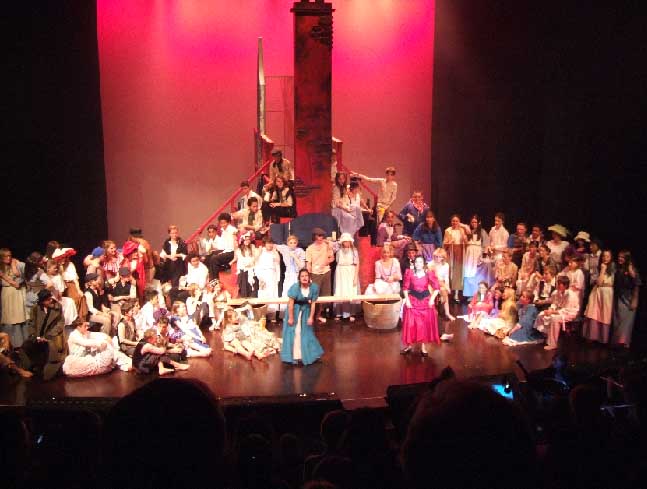 Most of the cast on stage.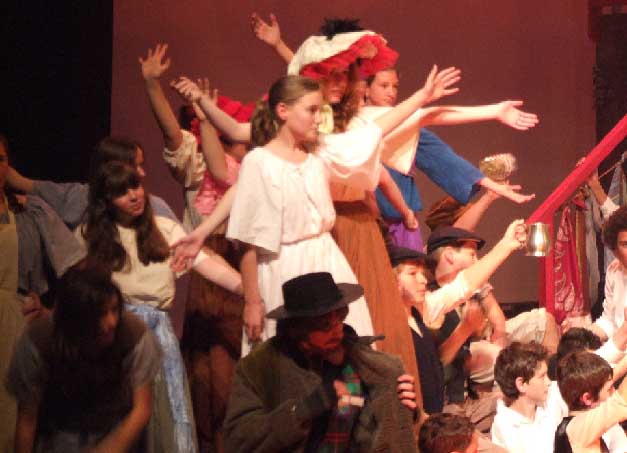 The scheming Fagan in the foreground.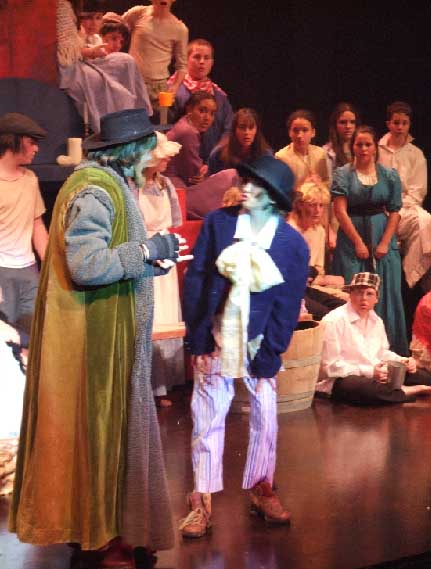 Fagan and the Artfull Dodger.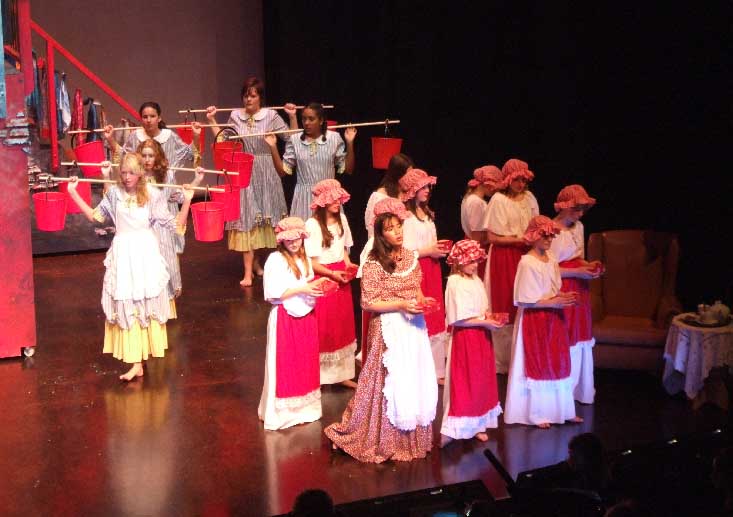 The buckett brigade.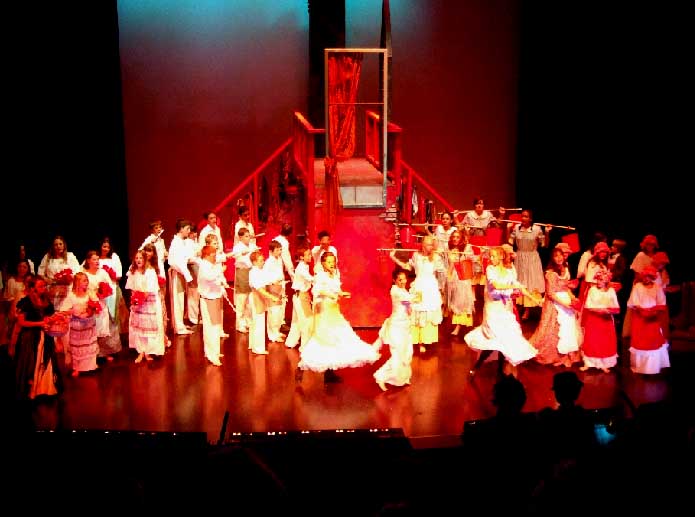 The hired lighting system was inspirational.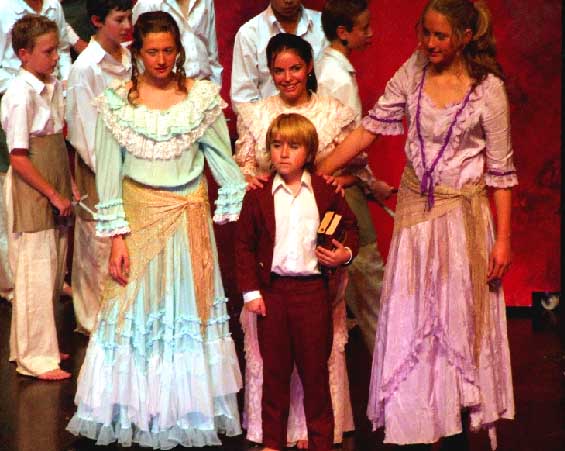 Oliver is the wee dude holding the books.