Overview
Overview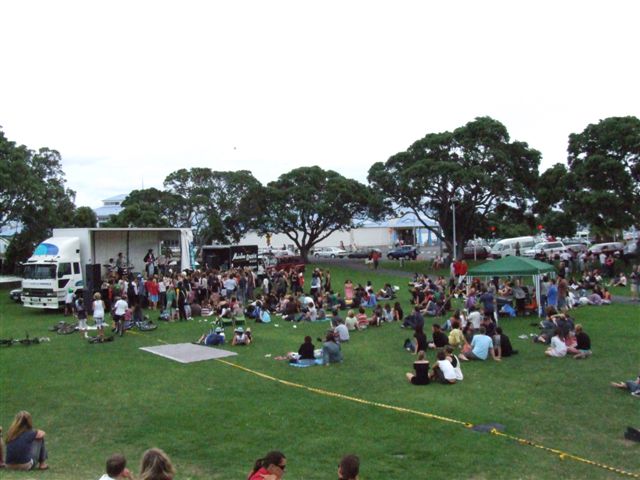 Stage Sound can offer a vast array of
services
as the result of its 40 years of
history
in the audio industry. Our client base ranges from schools and churches, corporates, through to bands, bars of all types and nightclub installations and
concert PA hire
. Stage Sound aslo owns a busy well equiped
rehearsal studio
and we can also offer a live recording service of up to 24 channels using the most up to date digital recording technology.
We can provide music
playback systems
for parties with
computer music
systems or CD players and even I-Pods. We have a large range of
vocal PA
rigs and disco systems with plenty of effects lighting, band lighting and
smoke machines
.
We are also able to provide stages and large
lighting systems
for concert productions which also form part of our work load. We even have
video

projectors
and two 42 inch LCD screens. We have 3 sizes of video screens
We have an in-depth knowledge of sound equipment hardware and its applications. As a direct result of our 15 years involvement in
manufacturing
during our early years we gained an in depth understanding of how quality equipment should be built. This gives us a distinct advantage when examining equipment as to its quality or suitability for a given task. Therefore we can sell equipment comfortable in the knowledge that we have done the right thing by our clients. Many sound companies have a 'flash our stash and grab the cash' attitude. At Stage Sound we do not subscribe to this philosophy. We would far rather make less money and keep a client coming back many years after he made his first purchase from us. Much of our sales business comes through word of mouth advertising rather than any form of substantial advertising expenditure.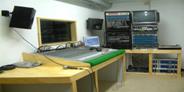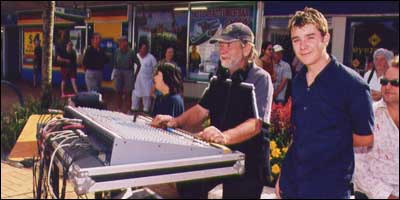 The rehearsal studio has been run by Bronwyn Johansen for thirty years or more and is clean, modern and a great place for bands to jam in. Some bands have been permanent users for over fifteen years! Bron has a friendly and helpful approach and has always had a good relationship with all of our bands. Recently we have added a recording booth to the studio and are able to offer a live recording service either in two track or up to 24 tracks using a modern digital recorder with all equipment provided.
It is our sincere hope to foster an attitude of genuine professionalism in the use of live audio equipment and all its various specialised applications.